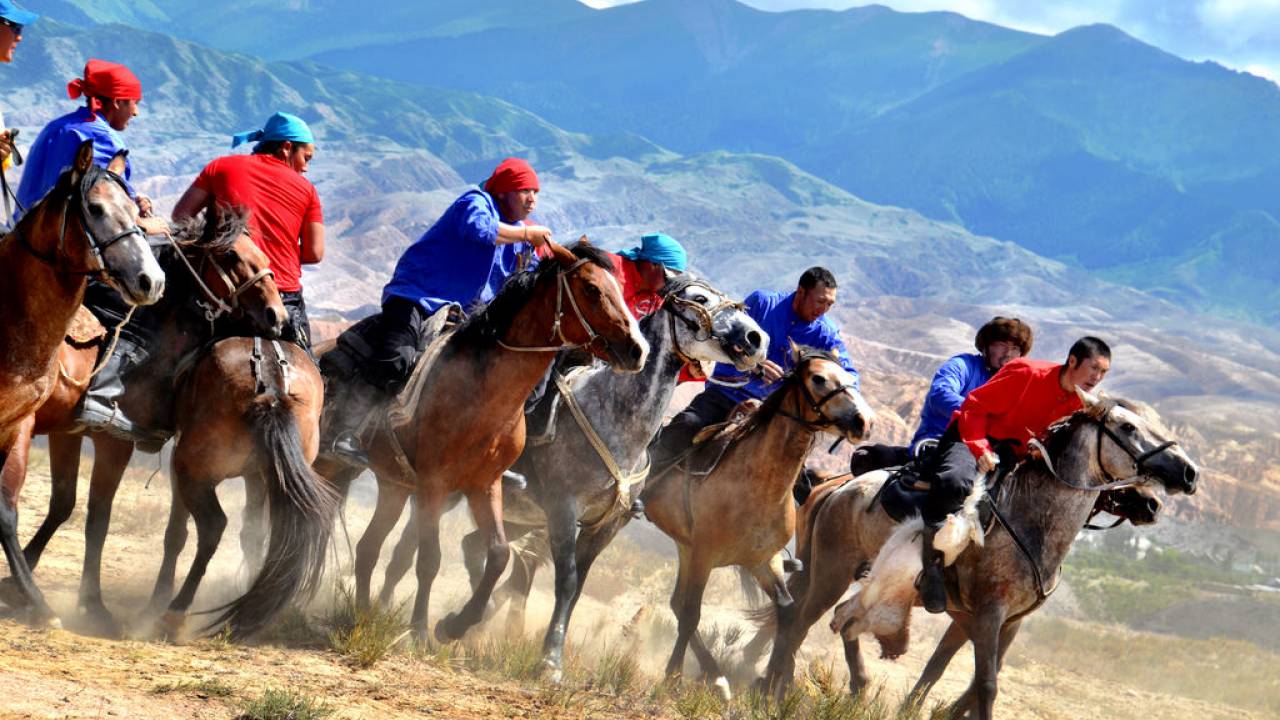 World Nomads Games is Kyrgyzstan's one of the major tourism projects on an international scale. The goal of the project is to revive and preserve historical and cultural heritage of the nomadic civilization and introduce its greatness all over the world.
The 1 st Games were held on September 9-14 2014 on the shore of Kyrgyzstans pearl Issyk-Kul Lake. The Games brought together athletes from 19 countries. That was an absolutely new format of sporting event on ethnic types of sports which had not been introduced at any major sporting event before.
Cultural events such as concerts, festivals and conferences showing the richness of the nomadic civilization in all its glory were held within the framework of the Games.
The 2 nd World Nomad Games again will be held in Kyrgyzstan on September 3-9 2016 on the shore of Issyk-Kul Lake. This time representatives of more than 40 countries are expected to join the Games.