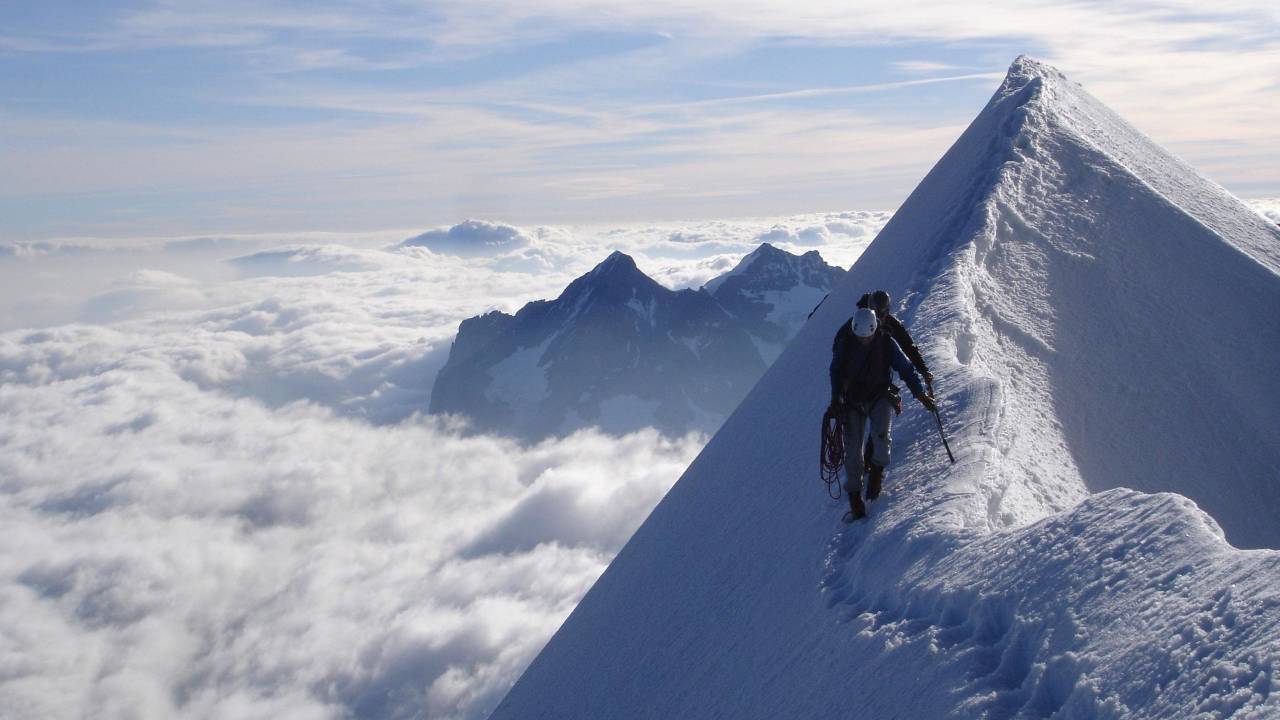 About 95% of Kyrgyzstan's territory is covered by mountains, which belong to two major mountain systems of the world – Tien Shan and Pamir mountain ranges. There are great opportunities for both beginners and professional mountaineers and climbers.
Every year more than a thousand climbers come from all corners of the world to conquer the heavenly mountains of Kyrgyzstan, including the world-famous Pobeda (7439m), Khan Tengri (7010 m) and Lenin (7134 m) peaks, which are on the territory of Kyrgyzstan.
Pobeda Peak is the highest and most difficult to climb due to unpredictable weather conditions. On the other hand, the second highest peak of Lenin is the most accessible of seventhousanders for the ascent. The route has no particular technical difficulties and does not require specialized technical equipment. Khan Tengri is in world climbers' elite list and every self-respecting mountaineer at least once in a life must climb it.
Apart from the seventhousanders, Karakol, Boris Yeltsin and Oguz-Bashi (Terskey Ala-Too) peaks, Ak-Sai glacier (Kyrgyz Range), the Manas peak (Talas ridge), Karavshin, Ak-Suu (Turkestan Range) and Dugoba gorges (Alay range) are also of great interest to professional as well as amateur climbers.